A few hours drive to both the Black Hills and Theodore Roosevelt National Park, Lemmon also has its own attractions right down the road.
Just 12 miles south of Lemmon is the beautiful Shadehill Reservoir. With almost 100 miles of coastline, great views, fishing, and both primitive camping spots, RV hookups and cabin rentals, Shadehill makes for a great weekend getaway.

Web Link: Shadehill Recreation Area - SD Game Fish & Parks >
Lemmon Petrified Wood Park and Museum
Built in ---- the Lemmon Petrified Wood Park is the largest petrified wood park in the world. The park itself is filled with petrified wood formations, and other geological specimens of interest. The park also hosts a free museum, itself constructed out of petrified wood.
Lemmon City Swimming Pool
On the corner of 5th Avenue W and Highway 12 the Lemmon City Pool is a great place to spend an afternoon. Swimming lessons take place in June (Schedule & more info to come), and pool parties can be scheduled through the Finance Office at 605-374-5681.
Season Passes Available:
Individual: $60
Couple: $100 (Limit: 2 people per pass)
Family: $120 (Limit: 6 family members per pass)
Monday-Friday
Open Swim: 1:00- 4:45 PM
Adult/Lap Swim: 5:00-6:45 PM
Water Aerobics: Tuesday & Thursday: 5:30-6:30 PM
2nd Session Open Swim: 7:00- 8:30 PM
Saturday & Sunday
Open Swim: 1:00-4:00 PM
The Grand River Museum is located right off of Highway 12 as you're driving through town. Home to a wealth of paleontology displays including real fossils and a viewing window to a preparation room where fossils from local dig sites are cleaned, prepared and documented. The museum also has great displays on Native American history, the Old West and the cowboys, immigrants and others who made Lemmon what it is today.
Web Link: http://www.thegrandrivermuseum.com/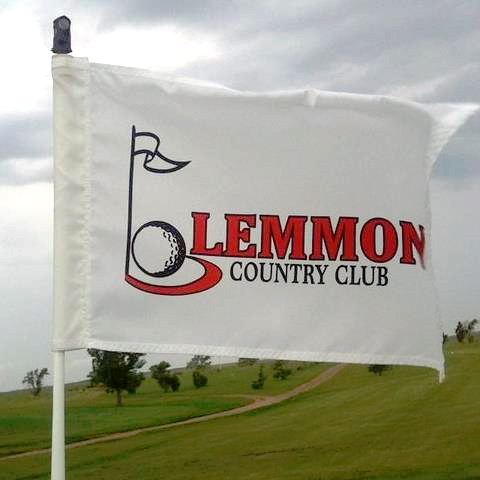 Lemmon Country Club
10217 Airport Road
605-374-3176
This 9 hole grass greens golf course, is suitable for all ages and skill levels. Its located just 2 miles southeast of town on Airport Road.


$15 - 9 Holes
$25 - 18 Holes
$40 - All Day
Rental Carts Available
No tee time necessary.
Wednsday night men's league.
Thursday night Ladies fun night.
Clubhouse open during league & tournaments.
The Grand River and Cedar River National Grasslands
Located 16 miles south of Lemmon, the Blacktail Trail is a 6.8 mile non-motorized trail for hiking, biking, and horseback riding. Visitors can enjoy the scenic beauty of the rolling hills, wooded draws, buttes, and badland outcrops. Fishing opportunities also await visitors at the trailhead! Stop by the Forest Service Office in Lemmon for more information.
The "Boss Cowman" Square located on Main Ave. is Lemmon's newest attraction.
Sculpted by local artist John Lopez the sculpture features many items unique to G.E."Dad" Lemmon and Lemmon itself. You can find horseshoes, spurs, knife, and Army Colt .45 pistol, a bronze long horn head and many other memorabilia items from the local community.
A mural is also painted on the north side of the "Kokomo Inn" by Nigerian artists Dontun Popoola and Jonathan Imafidor. It is 150 feet long and 15 feet high and is a lasting image to G.E. "Dad" Lemmon, the founder of Lemmon.
Also part of the square is dedicated to the past "Boss Cowman." A bronze plaque of each "Boss Cowman" is placed on a wall at the East end of the square.
As a lasting legacy you can purchase a brick. The bricks will be placed on the walking area of the square. You may have your name or the name of a loved one on the brick. Contact LACED at 100 3rd St W., Lemmon, SD 57638. Also call 605-374-5699.